Master Keystroke Logger Pro
Awards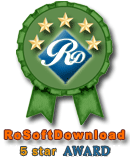 ---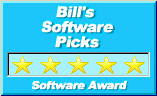 Master Keystroke Logger Pro
Updates
10.03.01 2010-03-01
Send a report via email using a free Google-gmail SMTP server account.
---
09.03.01 2009-02-23
Specify the port when sending log reports by email.
Set the interval of making time-stamps in the log.
Set the interval for emailing the log to you.
Master Keystroke Logger Pro
Testimonials
I can not imagine running my business without Master Keystroke Logger Pro on all my computers. I set the keystroke logs to be emailed to me every hour. If there is a mix up on an order, or something is going wrong in my company, I can spot the problem and correct it before it gets [out-of-hand]. If a document gets deleted or over written with a mistake, I can restore it by using the original information from the keystroke log. If an employee writes something then deletes it or overwrites important information, I know that too.
---
Today I accidently deleted my speech outline less than an hour before going on stage! Thanks to Master Keystroke Logger Pro I was able to recover all the information from the keystroke log. Master Keystroke Logger Pro is a must have. I have Master Keystroke Logger Pro set to auto load when my computer starts.
Master Keystroke Logger Pro purchase:
ElectraSoft Master Keystroke Logger Pro software try it before you buy it. This invisible key logger software program records every keystroke that is typed on the computer and sends the log to you. Buy it now!
To get your temporary USER-PASS: After paying, from PayPal click the return to ElectraSoft link.
ElectraSoft will then send you a permanent USER-PASS later.
Note that Gmail and many other email-servers will put your USER-PASS in your Spam-Folder. When they do, while reading the message, click the [Not Spam] button. All future messages from ElectraSoft will go into your InBox.
10 Good Reasons to buy from ElectraSoft
Send us an email