Speed Dial
Awards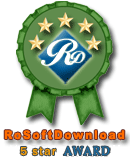 ---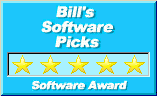 Speed Dial
Updates
Find Modem

Will serch all 256 COM-Ports and provide you with a list of available modems on your computer.

---
Installation

Improved install for quick easy installation.

Speed Dial
Testimonials
Speed Dial is terrific. I appreciate its directness and simplicity. I really got fed up with manually dialing hundreds of phone numbers a week.
---
We've purchased Speed Dial, and have been using it for a couple of weeks now. It's been excellent. It installed easily. If only that were true of all software. Keep up the good work.
---
Speed Dial is by far the dialing program I've found. I have tried several others, at considerable expense! So thank you!
---
I thought you might want to hear from me also when there is no complaint. Your Speed Dial program is definitely the best piece of software I found and bought as shareware. I ran it bugfree daily for the last month and a half. Congratulations and thanks. If ever you need a reference I would be glad to sing your praises! Best wishes for your health and sales!
Speed Dial purchase:
ElectraSoft Speed Dial software try before you buy it. This computer speed dial software program makes dialing the phone easy. Buy it now!
To get your temporary USER-PASS: After paying, from PayPal click the return to ElectraSoft link.
ElectraSoft will then send you a permanent USER-PASS later.
Note that Gmail and many other email-servers will put your USER-PASS in your Spam-Folder. When they do, while reading the message, click the [Not Spam] button. All future messages from ElectraSoft will go into your InBox.
All About Speed Dial
10 Good Reasons to buy from ElectraSoft
Send us an email